New Braunfels ist das Leben Schön.
New Braunfels Lifestyles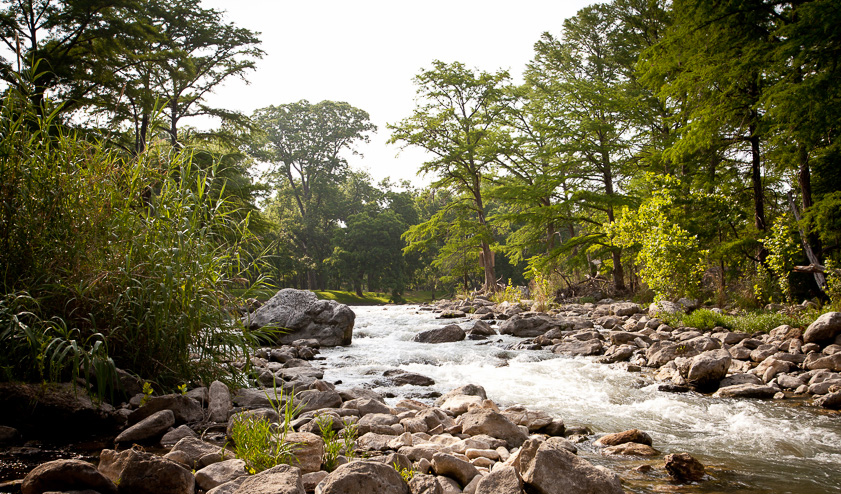 Downtown
For locals and visitors alike, NB Downtown is a great place to relax with friends, family and guests to listen to good live music, take in a show, have a great meal and hit some cool shops. There's variety of live music and theatre, clothing, home furnishings, gifts, and art and lots of greenery to soften the stroll. Our downtown restaurants are superb, serving the finest in food indoors and out from Chicken Tortilla Soup to Prime beef. The Historical Plaza Rotunda is a special place for photos and is the hub of seasonal celebrations and parades. How fortunate we are in New Braunfels to have this fine level of entertainment minutes from our doorsteps...
Gruene
a stroll through or weekend in Gruene is a mini-vacay filled with Texas history, beautiful flowers and grounds, the best of Texas Live music and long necks at Gruene Hall, a bed and breakfast balcony overlooking the Guadalupe River, eclectic boutique shopping and ice cream cones at the Gruene General Store. As a New Braunfels resident, we don't have to go far to get away or entertain our friends, family, and visitors...
NB Chamber of Commerce
when people ask me how New Braunfels became the awesome city it is, I give most of the credit to our Chamber leadership and it's membership. The Chamber and it's many volunteers work hard to bring the right companies/jobs to our city and to highlight our city's natural treasures, museums, and attractions to visitors. The NB Chamber works closely with the city, state, and federal government to promote and protect our beloved New Braunfels. A successful chamber of commerce has a positive impact on property values and quality of life for our residents.
School Districts
one of the cornerstones of a successful real estate market is a good school district. New Braunfels has two very good school districts, New Braunfels ISD and Comal ISD. Our city is fortunate to have strong leadership and high quality faculty and staff in both. My children attended and currently attend New Braunfels public schools and I am very pleased with the results. They have been well-prepared for higher education and were afforded many high quality extracurricular activities and social opportunities in a safe, nurturing environment.
Landa Park
Whether you're a current resident or considering a move to New Braunfels, put Landa Park on your Bucket list! Ride the train, hike up Panther Canyon, cruise the Comal River in a paddle boat, book a Tee Time at the newly renovated Golf Course which has many awesome vistas of the river! Pack a picnic lunch and lay under the Cypress trees, feed the ducks, play on a swing set or catch a fish! Book your next family reunion or birthday party in one of the many covered pavilions. In summertime, swim the Comal Springs at the Landa Park Pool! A beautiful green space in the middle of town makes Landa Park one of my favorite places in New Braunfels.